Hello friends! Thought I'd take some time on the very first day of the new year to clear out the cobwebs on my blog (has it really been since November that I last posted??!!!) and to say thank you to all of you who have taken the time over the last year to visit my blog and to leave such encouraging comments! You all ROCK!!!
The current challenge at CAS-ual Fridays really caught my eye:

I'd been on a Christmas card roll since October and was feeling pretty smug about the whole thing. And thennnnnn I got the e-mail from one of girlfriends Sue..... What did I think about hopping on a plane to Orlando, Florida (sans husbands) to see our friend Deb (who we've only been promising to visit since she moved there like 8 years ago!)! And would I be interested in seeing how Mickey and Minnie Mouse decorate for the holidays for a few days before boarding a 3 day cruise to the Bahamas???? Ummmmmm.....Yes, please!!!!
Soooooo, Christmas cardmaking
was set aside and on 12/4 sporting Mickey and Minnie santa hats Sue and I headed for Disney!!! Not only were the decorations spectacular but the Mickey Mouse Christmas cheer was infectious! So much so that Sue and I ended up purchasing this matching holiday sweatshirt: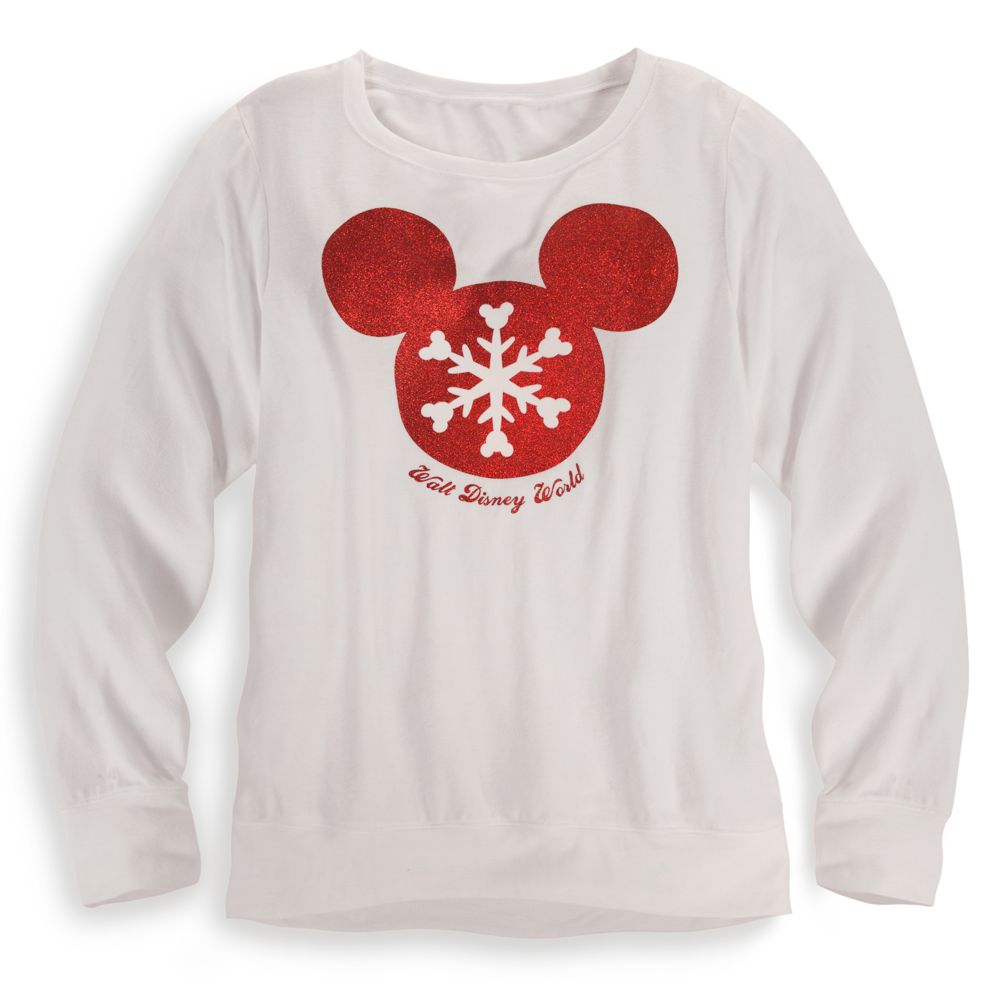 Which finally brings me around to my card:
When I returned from my trip I had the best intentions of creating this design as a Christmas card for both Sue and Deb. It didn't happen:( After reading the CAS-ual Fridays challenge blog post I grabbed an egg timer and my cuttlebug and under 10 minutes created this Happy New Year's card for them instead :) I can't wait to get this out in tomorrow's mail!
Supplies Used: Doodlebug Designs glitter paper, Teresa Collins Tell Your Story pp, Papertrey ink white cs, Paper Smooches sentiment, Spellbinder Nesties (circle and snowflake), Michael's clear gem
Thanks for making it through this rather long-winded post and for all your supportive comments! Happy, Happy New Year!